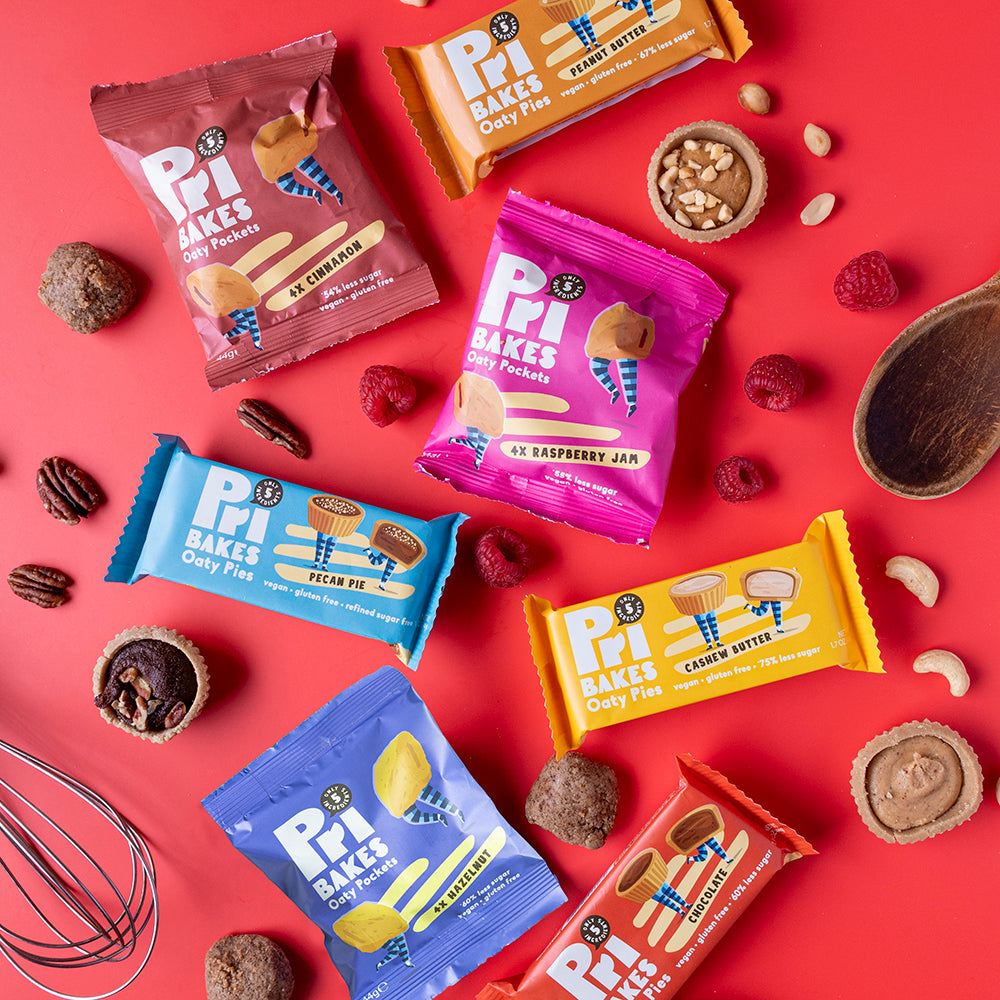 WHAT'S INSIDE?
Our delicious bakes are made from only 5 vegan ingredients!

Gluten Free Oats for a light, oaty-pastry. Gluten free, High fibre and Low GI.
Nuts make our range deliciously creamy and nuts are packed with healthy fats
Oils are packed with omegas and to make our bakes low in sat-fat and buttery
Dates, Maple or Coconut sugar to provide the sweetness
Cacao, Carob, Cinnamon or Raspberry for the most delicious variety of flavours!
Shop now!
Let customers speak for us
WHAT OUR CUSTOMERS ARE SAYING
Very moorish!

As soon as it came I had to try one, then two, then that turned into four, all within the space of 5 minutes!

~Sachin Kanani

Yummy healthy and natural vegan treats!

So tasty, feels like a naughty treat but they aren't, all natural and very tasty. Will be buying again!
~Andy Varey

Everyone can have pudding!

Bought for vegan and gluten intolerant friends and they loved them highly recommend the product and will buy again!
~G Woods