Regular price
Sale price
$46.00 USD
Unit price
per
Sale
Sold out
Celebrate World Vegan Month with Pri's Puddings and Pawside Yoga for a puppy yoga session followed by brunch - the perfect way to start off your weekend! A cuddle with furry friends has been proven to improve mental and physical aspects of your health and what better way to do that than through a yoga session surrounded by cuddly French bulldogs! 
Start the morning off in style with a refreshing cold-pressed juice provided by Exalt. Following on from a morning refreshment you'll begin the yoga session, a time for mindfulness, and relaxation, before getting some time with the adorable puppies, where you can get the perfect picture for your Instagram! 
After the yoga class, join us for a delicious brunch and fresh coffee where you'll be able to create your own dreamy, indulgent acai bowls from Acai Berry and top them off with your favourite Pri's Puddings and fruit. You may have more of a sweet tooth and go for our indulgent choco or pecan pies or you may choose to go with a classic peanut butter pie, the choice is yours! 
At the end of the session, you'll take home a goodie bag full of delicious snacks from some of our favourite brands to enjoy! 
The puppies have been well looked after and Pawside Yoga stays in contact with their pup owners throughout the pups growth journey. We can't wait to see you all for a fun-filled morning, with cuddles from the pups, brunch and of course good company - what more can you want from your weekend? 
When: Saturday 26th November 2022, 9am-11am
Where: Covent Garden, London, WC2B 5LT Dragon Hall 
How much: £35
What to bring: All equipment will be provided, just bring along a bottle of water  
What's included: 
1 hour of yoga and time with the puppies

1-hour of brunch including:

Build your own acai bowl: Pure Acai Superfood topped with any 3 toppings, any Super add-ons or fruits (banana, strawberries, kiwi, pineapple, mango or raspberries + blueberries)

Coffee 

Free Pri's Puddings

Organic, cold-pressed juices on arrival

1 gift bag filled with Pri's Puddings & treats from your favourite plant-based brands
Fab idea but hasn't happened yet so hard to comment
View full details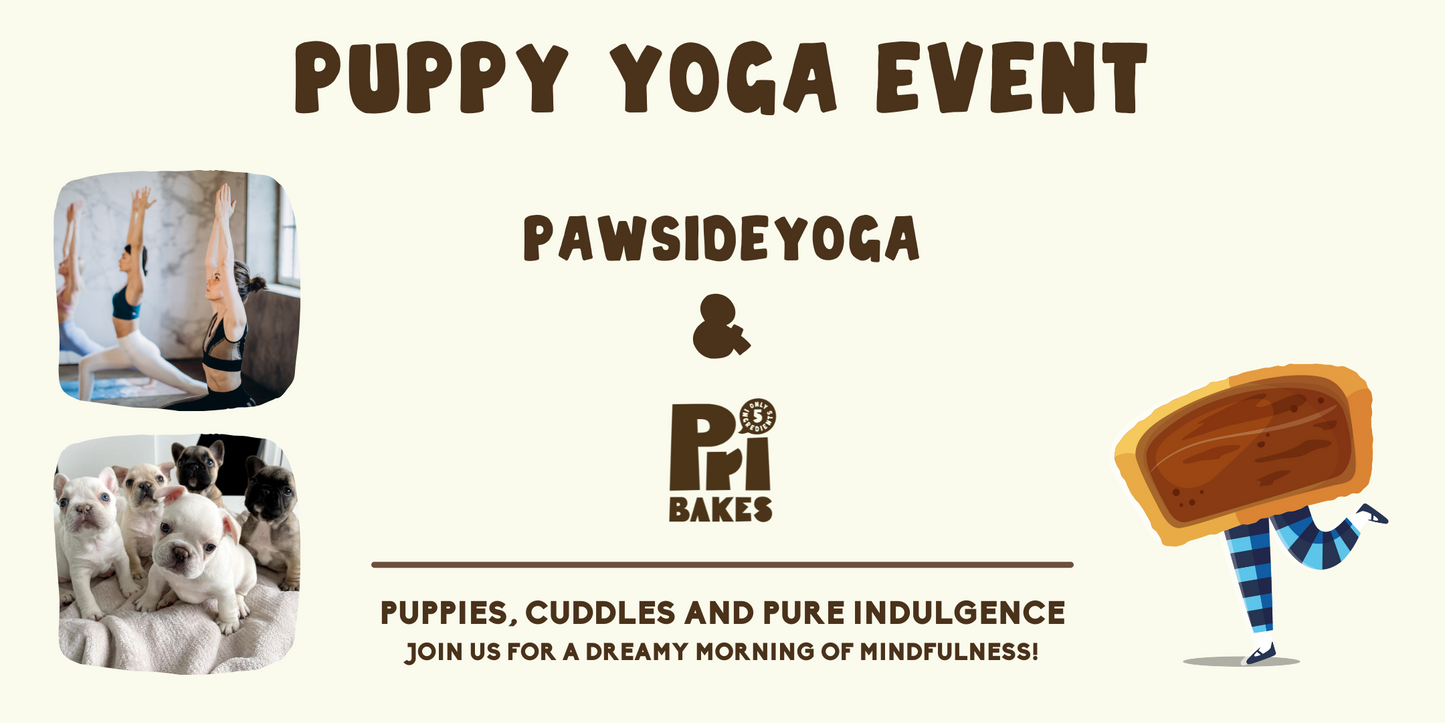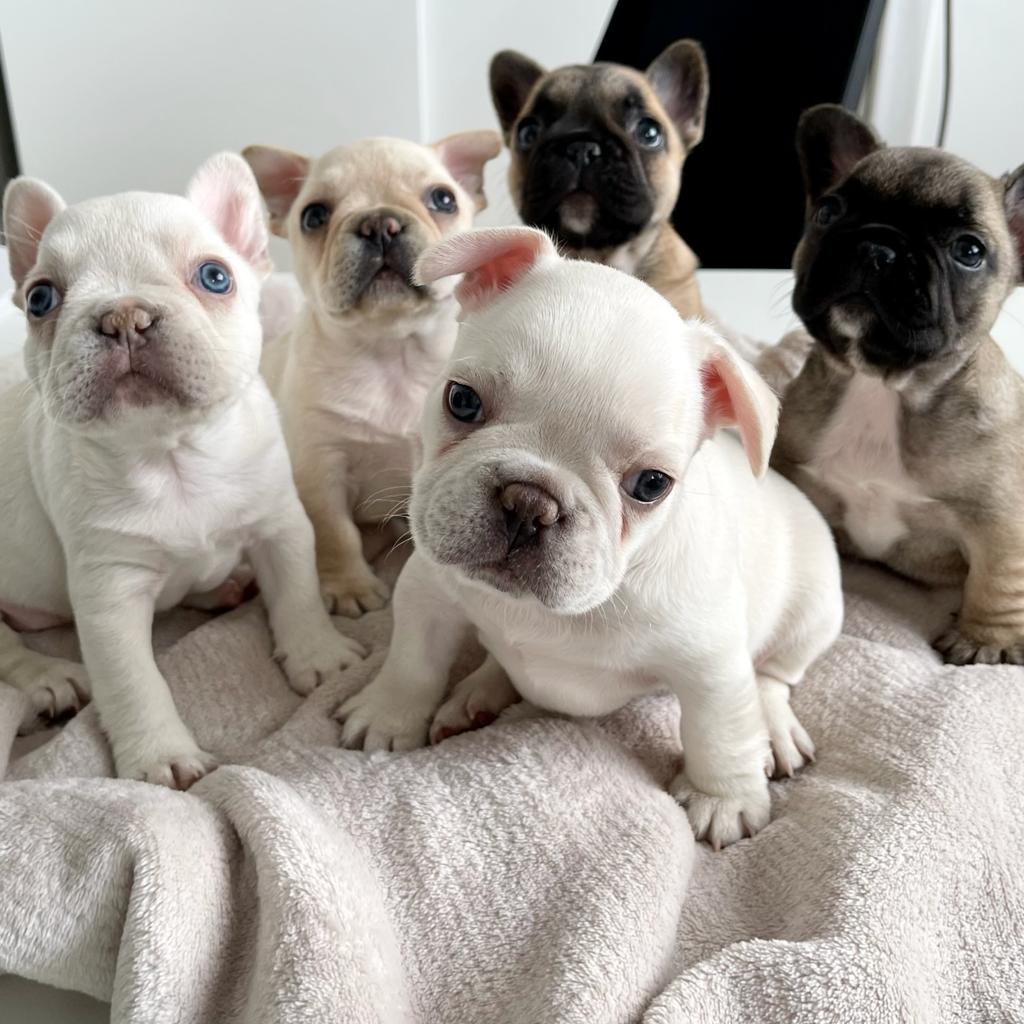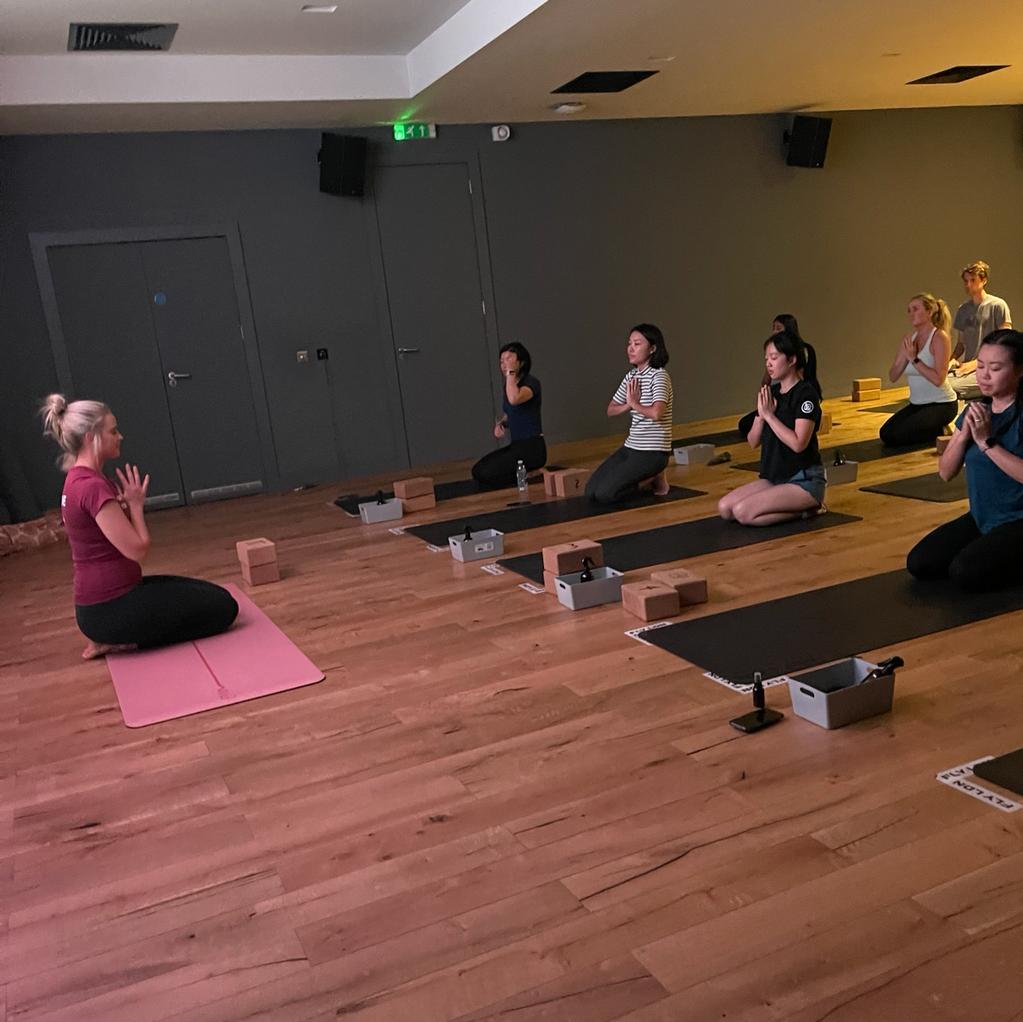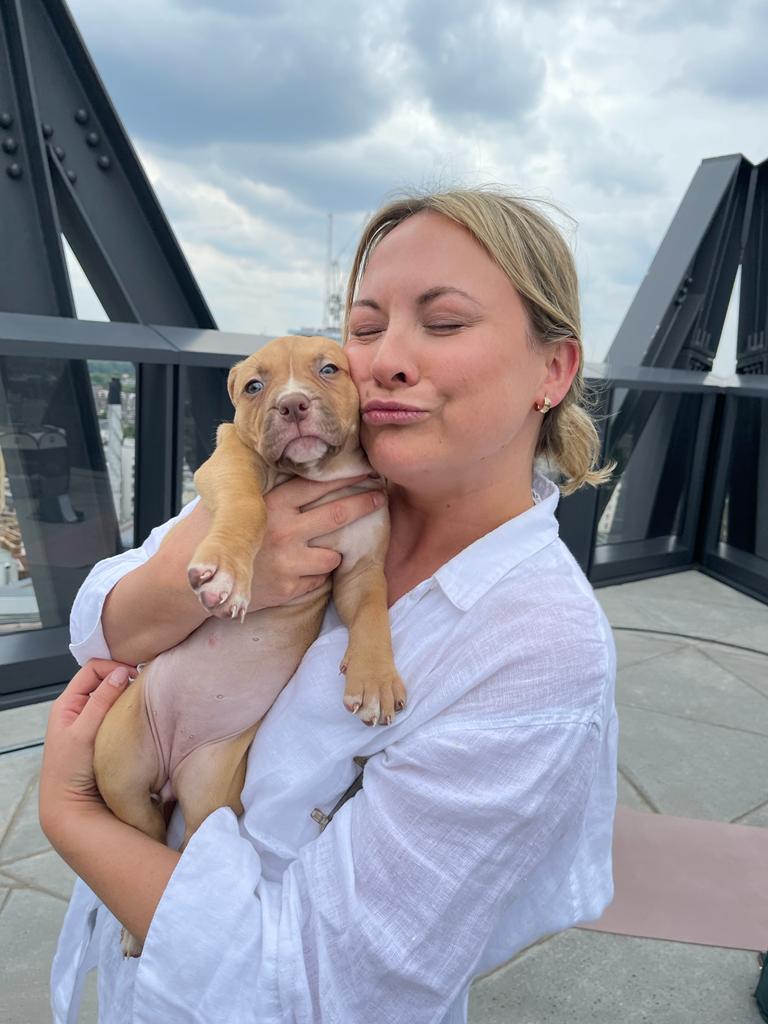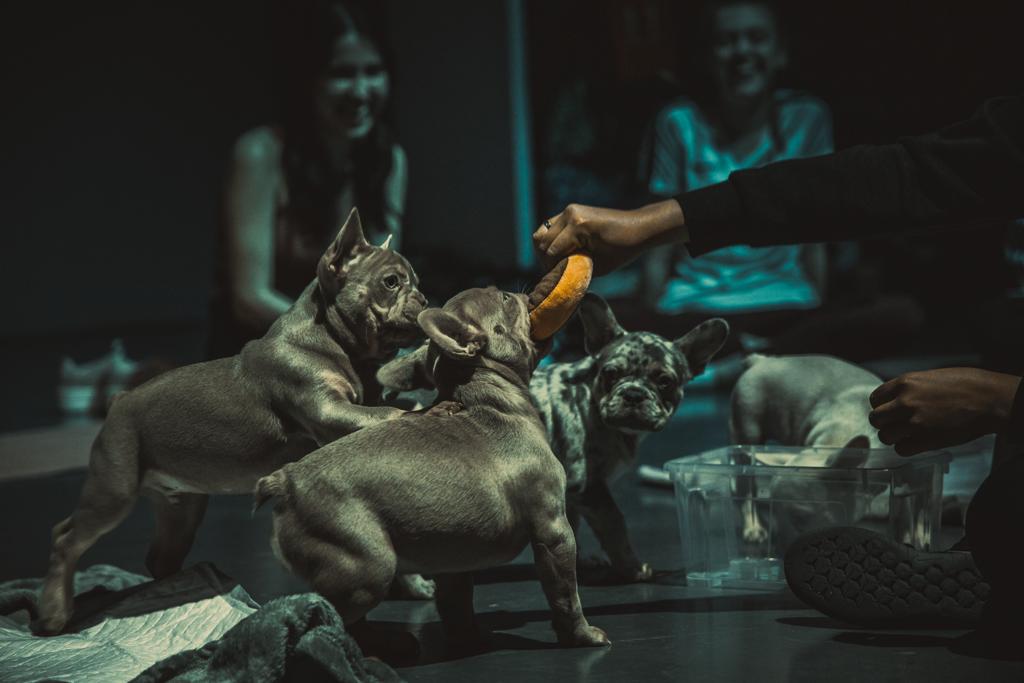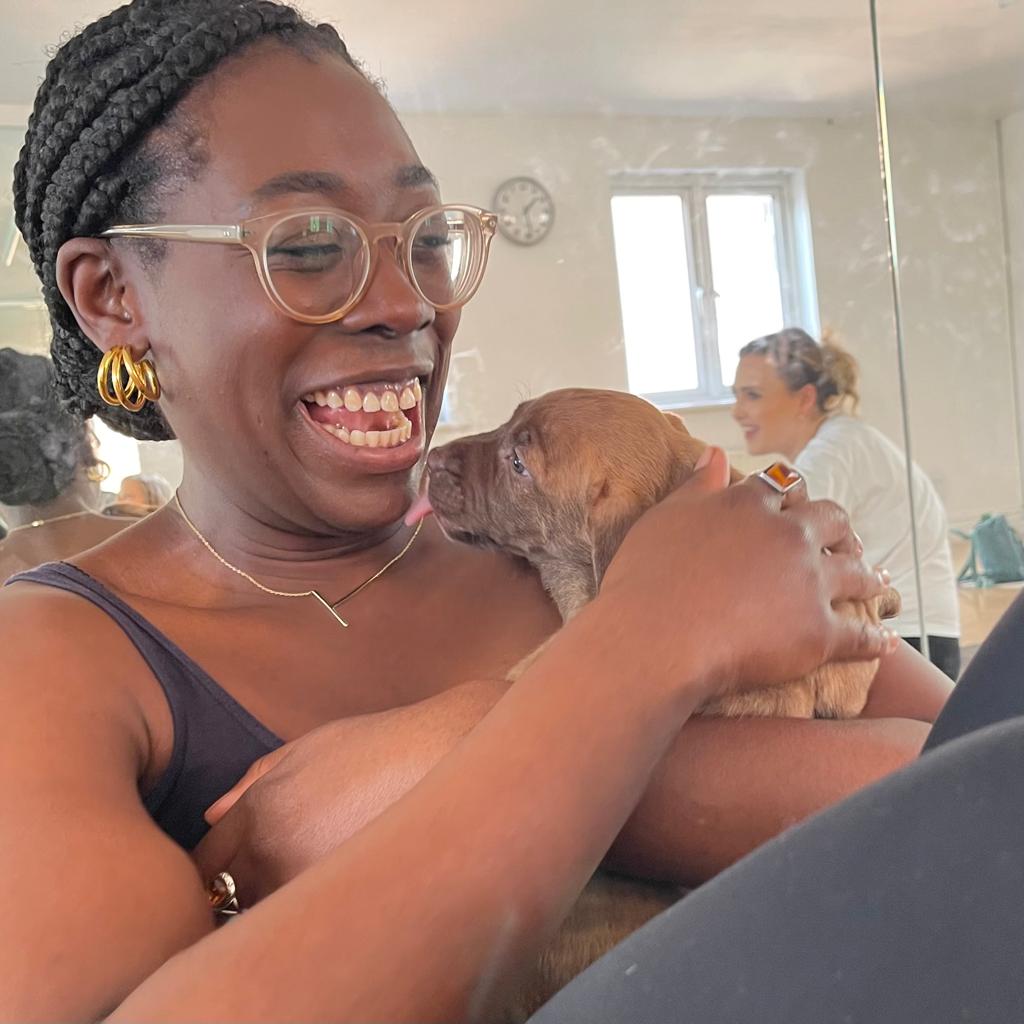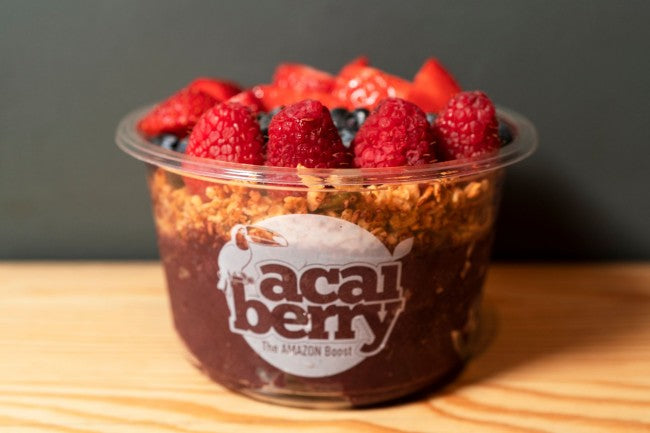 Ingredients
One of the greatest things about Pri's Puddings is that all of our pop squares and pies are made of just FIVE ingredients. Below you can see exactly which 5 ingredients your favourite treats contain:
Pop Squares:
CINNAMON POP SQUARE:

 

Gluten Free

 

Oats,

 

Rapeseed 

Oil, Dates, Coconut Sugar, Cinnamon
RASPBERRY JAM:

 

Gluten Free

 

Oats,

Rapeseed 

Oil, Dates, 

Coconut Sugar, Raspberries

HAZEL NUTTER:

 

Gluten Free

 

Oats,

Rapeseed 

Oil, 

Coconut Sugar, Cacao Butter, Hazelnuts
Pies:
CHOCO PIE:

 

Gluten Free

 

Oats,

Rapeseed 

Oil, Maple syrup, Cacao, Coconut Oil
PECAN PIE:

 

Gluten Free

 

Oats,

Dates, Maple Syrup Rapeseed 

Oil,

 

Pecans
CASHEW BUTTER PIE:

 

Gluten Free

 

Oats,

 

Cashews,

Rapeseed 

Oil, Coconut Sugar, Maple Syrup
PEANUT BUTTER PIE:

 

Gluten Free

 

Oats,

 

Peanuts,

Rapeseed 

Oil, Coconut Sugar, Maple Syrup
ALLERGY ADVICE: See ingredients in bold. Produced in a facility that handles eggs, milk, sesame, soya, sulphates, peanuts and tree nuts.
Store in a cool, dry place.
Nutritional Values
Pies: (Up to 70% less sugar vs comparable products)
Typical Nutritional Values (*2 pies)

PECAN PIE

Per 48g serving*

CHOCO PIE

Per 44g serving*

CASHEW BUTTER PIE

Per 48g serving*

PEANUT BUTTER PIE

Per 48g serving*

Energy

622 kJ

149 kcal

686 kJ

164 kcal

834 kJ

200 kcal

849 kJ

204 kcal

Fat

of which saturates

5.4g

0.4g

11.7g

8.1g

14.6g

2.2g

14.9g

1.9g

Carbohydrate

of which sugars

26.1g

15.9g

12.3g

5.0g

12.3g

3.5g

11.0g

3.6g

Fibre

3.6g

3.5g

2.7g

4.0g

Protein

2.8g

2.2g

4.7g

6.0g

Salt

<0.1g

<0.1g

<0.1g

<0.1g

Vitamin D

0mg

0mg

0mg

 

Calcium1

14mg

16mg

11mg

Iron

1mg

1mg

2mg

Potassium

100mg

0mg

75mg
 
Pop Squares: (Up to 60% less sugar vs comparable products)
Nutrition 

Typical Values (**4 bites)

CINNAMON

Per 44g serving**

HAZEL NUTTER

Per 44g serving**

RASPBERRY JAM

Per 44g serving**

Energy 

649 Kj

156 kcal

730 Kj

176 kcal

649 Kj

156 kcal

Fat

   of which saturates 

6.8g

0.6g

10.1g

1.3g

6.8g

0.6g

Carbohydrate 

   of which sugars 

22.9g

8.2g

19.8g

5.3g

23.1g

8.3g

Fibre 

3.5g

3.3g

3.4g

Protein 

2.4g

2.8g

2.4g

Salt 

<0.1g

<0.1g

<0.1g
Fab idea but hasn't happened yet so hard to comment